SNMP Performance Monitoring
Netmon provides complete Network device performance monitoring supporting all versions of SNMP (including v1, v2C & v3. Customizable dashboards for displaying performance metrics for most major brands including Cisco, HPE, Fortinet, Juniper, Ubiquiti, QNAP, APC, VMware.
Visual Network Explorer
Netmon provides complete visual representation of real-time network traffic using both Traffic sniffing and Netflow. This functionality provides a view of the current network traffic status including who is talking to who, amount of bandwidth utilization, type of network traffic, number of conversations, internal traffic versus external traffic and complete filtering capability.
Server Monitoring
Netmon 7.0 now includes an agent (free) that is used for monitoring Windows Servers. This provides the ability to monitor performance metrics (including CPU, Memory, Disk, Network Interfaces, Services, Processes & Event logs.
New functionality for monitoring and alerting based on Windows Event log events.
Linux monitoring – provided utilizing SNMP.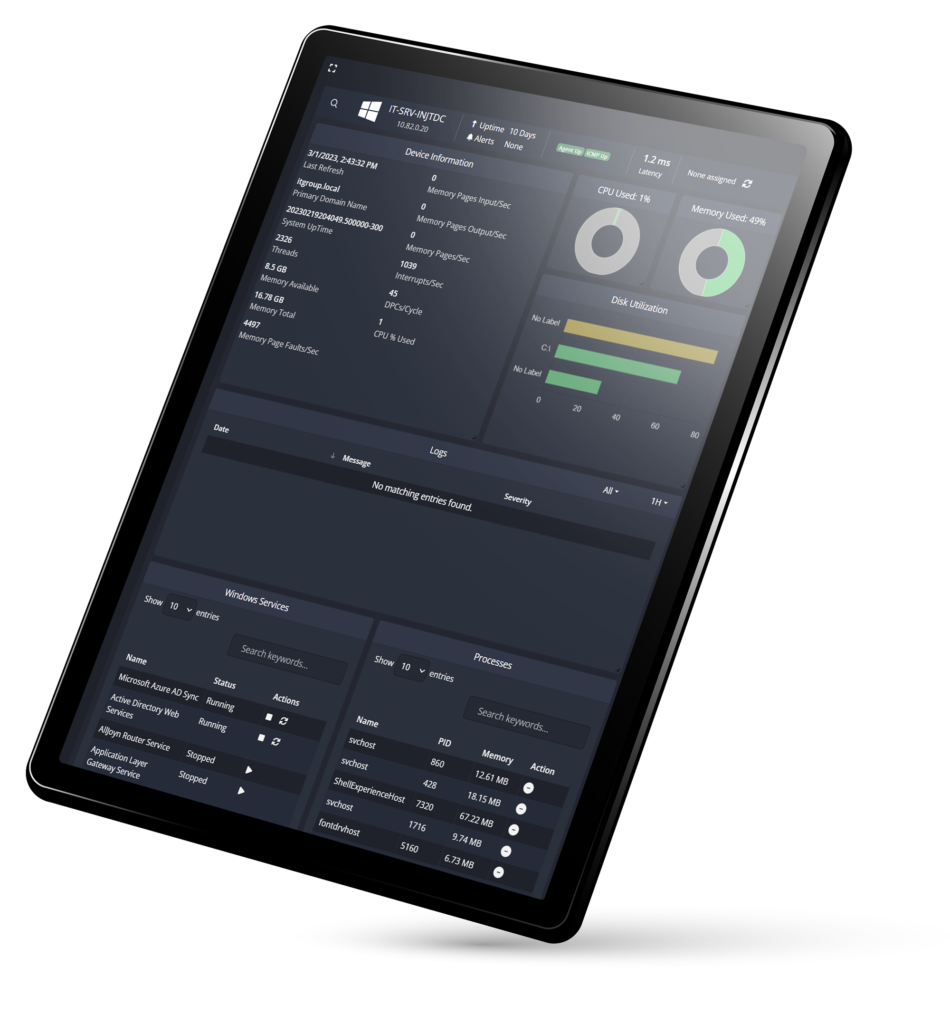 Next Generation Netmon 1U Server Appliance
Unlimited Device Licenses
1-Year Maintenance and Support
Guided Deployment (Up to 8 hours at no additional cost)